Hello!!! Welcome to Addicted to Stamps and More!
I have some exciting changes to announce which are starting with our latest challenge.
I decided that change is good for the soul and sat down and re-structured the challenges that we bring to you each week. Even though you will find a couple of challenges missing, you will also find some wonderful new additions.
Another change is that I have numbered each challenge from the beginning and that is why we are up to Challenge #37.
Another exciting piece of news is the announcment of our newest sponsors joining in the fun -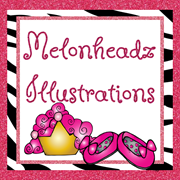 So! We are all very excited to bring you our new challenges -
Make your Mark
Addicted to Colours
Addicted to CAS
Photo Inspiration
Anything Goes
And to kick off our new look, we are playing one of ours and yours favourite -
Make your Mark!!
You remember this one, don't you? You can create anything you like but you MUST use markers - Promarkers, Copics, Stampin' Write, etc etc.
Our wonderful sponsor this week is -
There is an amazing range of goodies over here! The wonderful Cassie is offering the winner of our challenge an amazing $15 gift voucher!!!
And here is the inspiration provided by the wonderful DT -
(using Sponsor image)
Loll
(using Sponsor image)
(using Sponsor image)